Welcome, welcome! Especially if you have been an ardent follower since I launched as a blog in 2011! Surely, after over a 100 posts (I know, I couldn't believe it either when I checked) we're now family, yes? If this is your first time, welcome too! Hopefully, I earn the right to call you family eight years down the line. You're most likely here for the Chronicles of Dania videos, but there are some gems in the archives, so feel free to indulge. I love all my babies pieces equally, but these are some of my personal favourites, if you're not quite sure where to begin: Nimble, Say Yes, and My Name is Asad.
The Chronicles of Dania project has been two years in the making and I'm super excited to finally be able to share it with you! When I first started this website as a blog to host my pieces in 2011, I chose the name Chronicles of Dania as a cheesy reference to badass author, CS Lewis', The Chronicles of Narnia series. Little did I know that it would come to represent a project that quite literally chronicles my life. Because that is exactly what this project is- me chronicling my journey through varying seasons and experiences.
Although the take off point is my decision to quit corporate employment in 2017, the journey, as you will come to find, sometimes takes us through experiences that happened long before then, and many that have come after.
I've had a pretty rich life, and it is my hope that as I share these experiences, you will get something out of it- a laugh here, a tear there, inspiration, direction, confirmation- whatever it is that you need, really.

Tweet
Plussss, something really interesting happened after I quit corporate- I randomly developed a keen interest in food! I can't pinpoint exactly how or when it happened, and it's not like i didn't have any interest before, but certainly not like this. I started to bake for the first time in my life, and now run a successful baked goods business, Glasslipper Homebakes (I talk about this a bit more in one of the episodes). I also started to seriously experiment in the kitchen, trying out all kinds of new recipes from sweet to savoury, and so in each episode, I share an interesting and easy recipe from my experimentations, that relates to the week's theme.
Regarding the format, let's face it, people aren't reading as much, so it made sense to evolve with the times, and mix media. Plus, I really do think videos are super exciting- we certainly had a lot of fun creating these. Season 1, Walking on Water, contains eight episodes, averaging 10 minutes each. Episodes will be released on a weekly basis, every Thursday at 12pm (GMT+1). The videos will be hosted on my YouTube channel, but embedded here. The detailed recipe for each meal prepared in the episode will be posted here as well. You want to follow me on both platforms so you don't miss out on any exclusives.
Every Monday morning on my Instagram page, I give a hint of sorts into the theme for the week, and on Fridays, I give out a lifestyle hack/additional simple recipe, so feel free to follow my Instagram page to get first dibs (hint: giveaways/freebies will most likely begin on Instagram so you really do want to be following me there). Seeing as this block has unintentionally turned into a plugging paragraph, I might as well throw in my Twitter (I mean, since we're here already). It's my fave -and probably most personal- social medium (shhh don't tell the others), and I hear I'm interesting to follow- but don't just take my word for it when you can find out for yourself.
Oh wow, did I almost forget Facebook? Neverrr. Do you remember when we were ALL on Facebook because it was all we had? Well here's my Facebook page if that's your scene.
Does this mean I won't be writing anymore? Of course not. Writing is my first (creating) love, so i'll still post a hot piece here and there, as the 'spirit' moves. Okay, enough talk. I'm really excited to share this new project, and I only hope you love it even half as much as I loved creating it. Special mention to my dear friend and creative partner in this project, Toluwani Obayan. She started out as Director/Editor (the very best, okay?) and has taken on the additional roles of Midnight Sounding Board, Idea Generator, and Voice of Reason, amongst many others. Videography was handled by Ayodele Awolalu of Chrysolite Studios. Fun fact, I met both of them during my aKomanet Amplify Fellowship experience.
Seriously- enough talk. Here we go!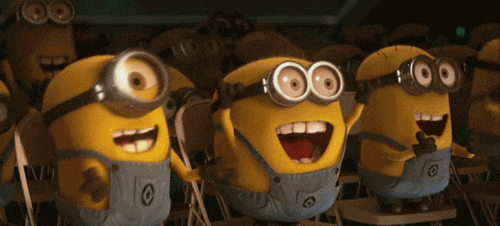 Walking on Water Episode 1- Lemon
Walking on Water Episode 2- Rainbow